2017 is going to be an awesome year for SURGE and the Kingdom of God!
SURGE is planning to sweep the nation with SURGE Experiences, outpouring incredible worship through the Power to Be, Power to Do and the Power to Speak. With the multitudes that will fill these venues, as a business owner, the opportunity for exposure is exponential! SURGE is opening early entry for vendor opportunities, exclusively through thesurgeexperience.com. Vendors can get on board early, before our vendor space becomes a frenetic, bidding square.
What does this mean? Read below for the perks that you'll recieve...
- VIP Vendors will have continuous access to prime location through tour dates.
- VIP Vendors will have fewer limitations on booth setup/regulations (*may adjust due to venue rules)
- VIP Vendors will have marketing and promotions along with the event.
- (2) Covered Registrations to the SURGE Experience
Enroll in this opportunity, today!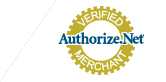 CONTRACTS & PAYMENT MUST BE RECEIVED BY: Jan 20, 2017.
Get your business or organization exposed to thousands by being a vendor at The Greater Is Coming Surge Experience 2017. Just simply fill out the form listed below and submit the online application fee. Specific terms and conditions are outlined below the form. Once you successfully submit the form, you will be redirected to pay the booth rental fee. Your application will not be approved without successful payment.
No Refunds – No Credit
****Once confirmed, Full Documentation for Booth Rental will be provided*******
The above party agrees to rent space at the selected location(s) listed above, during the period of 2017. The space rented is for a booth at The Greater Is Coming Surge Experience. The Booth Rental Fee per day is- $75 for the Morning or Evening session and $125 for both (Morning & Evening) sessions. Please note, if you choose to secure a booth for multiple cities the fees will be assessed per each location. The rental includes: Skirted Table, Two Chairs, an easel, and an ID Sign. No food or beverages can be sold; only merchandise and services.
The Surge Centers of America are not responsible and/or accountable for any sales or lack thereof between vendor and Experience Participants during this event. We only provide the space for your merchandise to be sold. The rental of a booth or booths are at your own risk. We are not liable for any loss you may incur.
IMPORTANT Anyone selling products displaying the logo or name of The Surge Experience MUST first get permission from The Surge Centers of America or product (s) will be confiscated and possible vendor ejection.